In the battle of the bathroom odors, are you exposing your tenants to potentially harmful air while trying to provide a pleasant fragrance? 
A study conducted by the Natural Resources Defense Council (NRDC) found that 12 of 14 common household air fresheners contained phthalates. 
Have you check the MSDS on your current freshener to assure it does not contain phthalates?  Some of the most common are: Di-ethly Phthalate (DEP),  Di-n-butyl Phthalate (DBP), Di-isobutyl Phthalate (DIBP), Di-methyl Phthalate (DMP), and Di-isohexyl Phthalate (DIHP).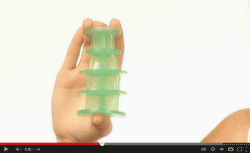 Cavalier stocks only the most environmentally preferred air freshening products.  One example is the Eco-Line of air fresheners from Fresh Products, which includes the Eco-Air 30-day air freshener, the Eco-Clip for toilet bowls, and the Easy-Fresh fan air freshener.
The Eco-Air fits in most fan dispensers (including TC®, TimeMist®, Ecolab®, Hospeco®, Kimberly-Clark®, and Vectair®). Made in the USA, it's a real workhorse and outperforms gels, wicks, and aerosols.
It boasts a number of environmental advantages, plus, it can be completely recycled in the industry's first closed-loop recycling program offered by Fresh Products … the Eco-ReFresh program.